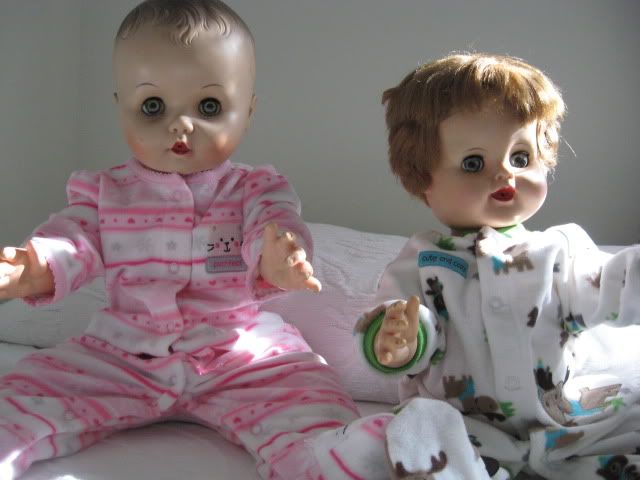 What are these dolls doing on the monkey blog??? The are awaiting the birth of the newest Monkey!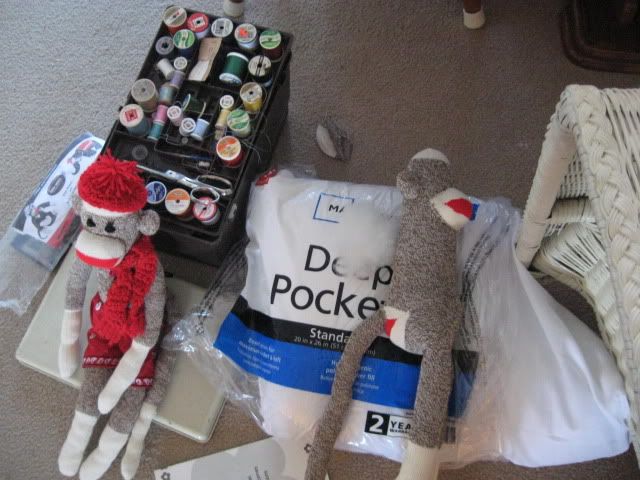 Zephir (the monkey on the left. is awaiting the birth too. The newest addition is starting his formation on the right.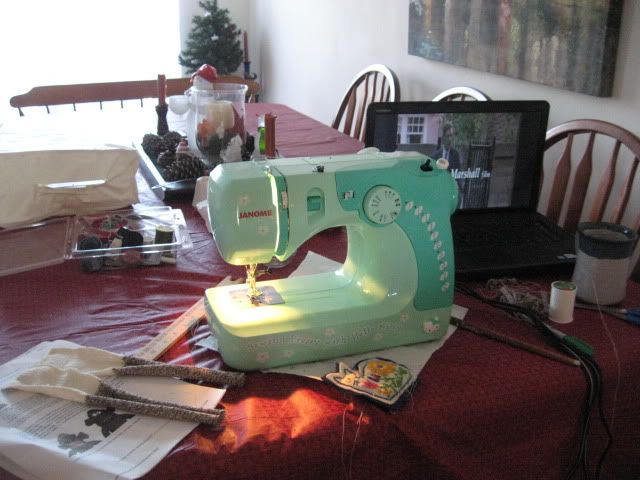 Here is the machine---which always inspires happiness just because of its color and simplicity and happy kitty features!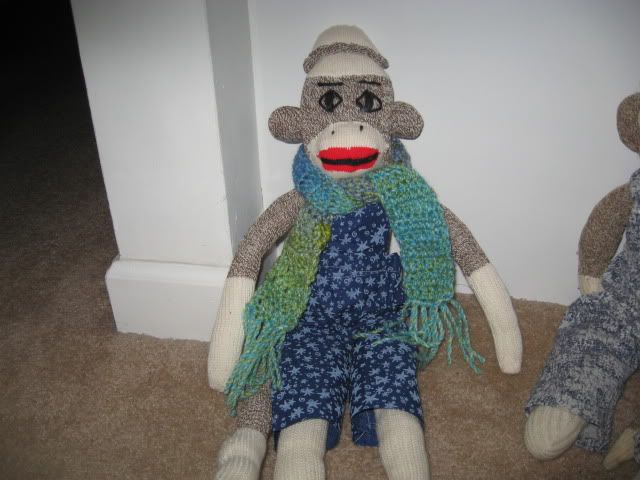 Yes
and here is the newest Monkey. This one is going to Corwin on his birthday in January. He has a slightly worried look--but he is not as worried as Alden's monkey.....perhaps it is because Corwin seems a tiny bit more sedate
.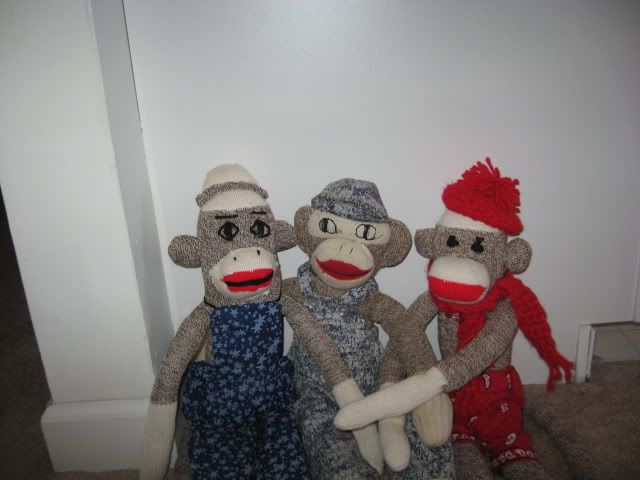 Here he is with 2 of his buddies. He will remain with them for a month until he comes into Corwin's world.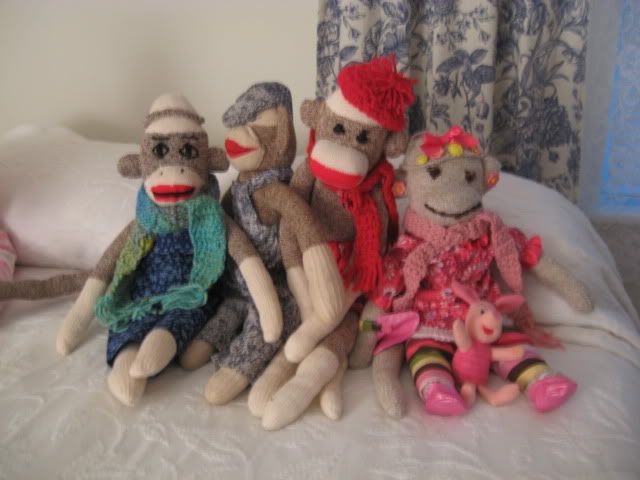 He is enjoying hanging out with this gang for a while until he goes forth and travels to the new Corwin world which has plenty of monkey playmates too!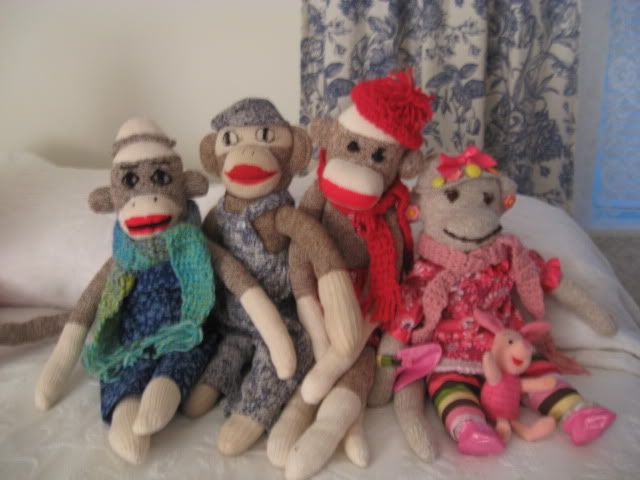 Until then he will hang out with this gang.....and et hem the dolls!